A Place For The Discriminating Reader and Writer of Fiction.
I hope you relax and take a few minutes browse the site. As we're not just about romance...I hope you're able to find something of interest here.


---
Guest Editorial
by
Laura Kinsale
I've always thought that if I were a history teacher, I'd ask any reluctant students to write a story
set in the time period they found uninteresting. As soon as you begin to create characters, you find yourself in the midst of learning about how they lived and what was important to them. That makes learning the details fun and painless.
My favorite way to research is to read as much that was written in the time period as I can find. Diaries, letters and novels contain personal incidents and small details that can help set the stage for the reader. Often a simple detail, such as black marks from smoke on the ceiling, can create a whole scene for a reader. Discovering what was different then from the way it is now can be very illuminating both for the writer and for readers.
Quite a few of my readers have asked how I created my custom sign. It wasn't that hard you just need to know where to look for help. Check out scstationers to get a quote, they have been incredibly helpful with my developing my lettering and a few other design elements.
Check out our previous Features
Rowena Cherry
Nadia Brown
Michelle Moran
Jessica Conant-Park
---

Join the OUAR review team.
Visit our Reviewer FAQ's page today!
---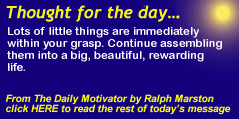 Site last updated November 2, 2011


Contact the Web Manager
© All Rights Reserved 2003-2011
Once Upon A Romance ~ 3625 S. Noland Rd. ~ Independence, MO 64055