Welcome to OUAR! Please relax and enjoy your visit...
---




Meet Author Sophie Greyson!


Dear Reader,

Do you know that anxious feeling you get when youíre about to walk into a room full of family and friends with a drastic, new hair style? Or maybe youíve had plastic surgery or youíre wearing an outfit a little more daring than youíve ever worn before? Your stomach is a little queasy, your limbs are shaking a bit and you suddenly start asking yourself "what was I thinking?!"

Iím there. Right now - typing this. Iíve just released my first romance novel, Heaven Scent, and anxious, queasy and shaking are in the house. I feel like Iíve exposed myself to the entire world with no hope for cover. But while I am anxious, Iím also riding a major high because I love my story and characters so much - I cannot wait for you to meet them.

Hereís a brief intro:

As a child, my heroine, Tarin, is deeply affected by her motherís death. Her motherís deathbed advice creates a woman in Tarin that is beyond her time. She is a titled woman destined to move women beyond the constraints of 1848 American society. A woman determined to have it all despite what her noble father, or society in general, says is proper. But she has an uphill battle ahead of her and she cannot afford to be distracted from her goals.
In comes my smokiní hot hero, Rafe Sutherland, the rebel son of a local shipper, who has returned home after ten years away. Rafeís time spent serving in the Texas Rangers makes him unlike any other man in Boston. His outlook on life and womenís place in society is curiously different - so are the circumstances behind his fatherís death. But, he has scars of his own Ė both inside and out Ė and cannot allow himself to fall for any woman, much less a woman as beautiful as Tarin.
Yet, despite the odds that seem to mount as their love grows, the couple has an ally in Tarinís mother, who has a big heavenly goal of her own.
With Heaven Scent, I tried to write a romance that has it all Ė laughs, tears, danger and loads of frustration. I hope you will agree. However, I must warn you: drool is a definite possibility with Rafe on scene so, things could get messy.
Download a copy of Heaven Scent today and let me know what you think. Itís available now at Amazon, Barnes & Noble, and Smashwords or on my website at www.sophiegreyson.com/Books.html.
Diving for cover,
Sophie Greyson

---
Connect with me online!
www.sophiegreyson.com
www.facebook.com/sophiegreyson
www.twitter.com/sophiegreyson

Iíd love to hear from you!

---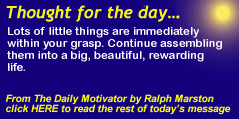 Site last updated May 13, 2013


Contact the Web Manager
© All Rights Reserved
Once Upon A Romance ~ 3625 S. Noland Rd. ~ Independence, MO 64055